UCI Int. and Nat. Jr. CH Golden Ember of The Bearden Pack (1/21/2016-)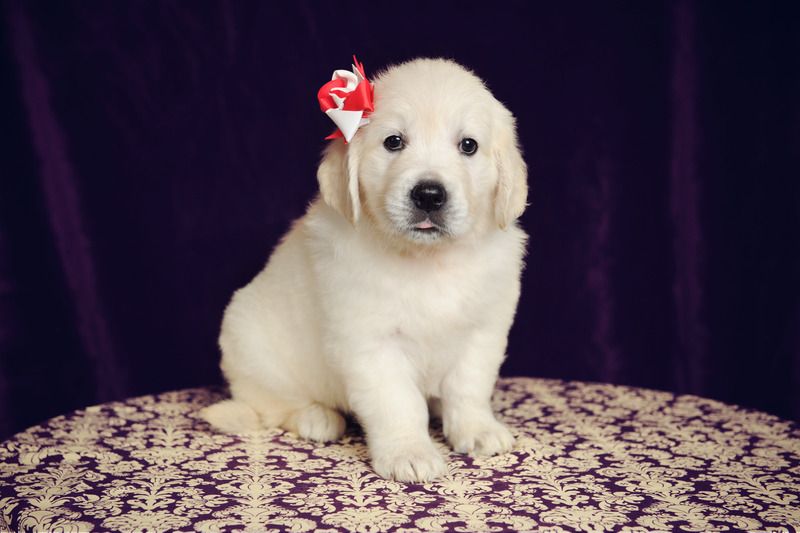 | | |
| --- | --- |
| Call name: | "Ember" |
| Gender: | F |
| Country of origin: | USA |
| Country of residence: | USA |
| State of residence: | CA |
| Registration: | AKC SR91601801 |
| Breeder: | Timothy Bearden |
| Owner: | Timothy Bearden |
| Web site: | http://www.thebeardenpack.com/english-cream-ember/ |
| PennHIP Number: | .43/.45 (70th percentile) |
| Elbow clearance: | OFA Preliminary-Normal |
| prcd-PRA status: | Paw Print Clear |
| PRA1 status: | Paw Print Clear |
| PRA2 status: | Paw Print Clear |
| Ichthyosis status: | Paw Print Clear |
| DM status: | Paw Print Clear |
| Image linked by: | Timothy Bearden [Click to edit image] |
Pedigree:
UCI Int. and Nat. Jr. CH Golden Ember of The Bearden Pack

Int CH Can Grand CH Tramin De Bon Matin Ch Ukraine, Moldova, Romania CCA

Remington Ringmaster
JCH UA Tramin Keep Love Together

IntCh, GrChUa Tramin Magellan ChUa, Geo, Bul, Ro, Rus, NRC, JChUa, Rus, Bye
GrCH Mol, 3xCH Ua, CH Mol, GEO, BIR, CG, RUS, BG Tramin Lovestory JCHUa

ChBulgaria, UCI Int. Ch Jantina Sanitacteam Day
---
Use of this site is subject to terms and conditions as expressed on the home page.